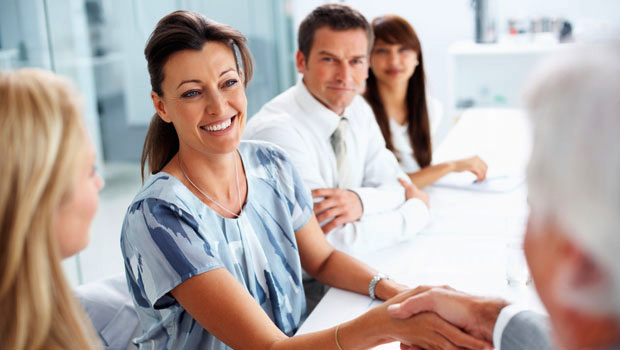 India has two unique and distinctive traditions of religiously following the sacrosanct phrases, 'Atithi Devo Bhava' and 'Vasudaivam Kutumbakam'. Both are Sanskrit phrases which are essentially very similar in meaning – while the former means 'guests are divine', the latter can be loosely translated as 'the whole wide world is indeed my extended family'!
As a guest relations executive at any of the sprawling three, five and seven star hotels that criss-cross the entire length and breadth of our great and vast country, you'll do very well to adapt the above two phrases as your personal motto while dealing with guests and clients in your day-to-day lives.
This is so because guest relations is predominantly a people-facing job that requires a lot in terms of communication skills, soft skills and yes, the most-often neglected people skills that the two Sanskrit phrases which were evoked at the very outset of our conversation sought to invoke!
The first phrase – 'Atithi Devo Bhava' – might ring a bell instantly as it is constantly being played out on our television sets as the hugely popular television commercial campaign of Indian tourism endorsed by Bollywood heavyweight Aamir Khan!
Let's delve into some mythology now. Legend has it that Lord Krishna's impoverished childhood friend Sudama's wife, fed up with the family's unending poverty kept goading him to seek help from Krishna. But, he refused to budge. Ultimately, after a lot more goading and pestering, Sudama went to meet Krishna, now the grand King of Dwarka. Krishna received him as befits a dear childhood friend, with rare state honours and ordered a grand feast and gave elaborate instructions for his pleasant stay too. However, even when it was time to leave, the self-righteous Sudama couldn't bring himself to ask anything from Krishna. Krishna, however, presented him a little bundle of rice that'd keep him full throughout the journey.
Once Sudama left Dwarka, he decided to keep the bundle of rice for his family and instead manage on wild berries and fruits. As he was entering the narrow lane that led to his house, he was stunned to see a palatial palace looking out from the very place where his humble house had hitherto stood. Almost simultaneously, his wife and children ran out to greet him amid peals of laughter and thankful gazes. Moreover, He was surprised to see them dressed in clothes that were well beyond their means. It so turned out that Krishna had already guessed the purport of his friend's visit and immediately went about ameliorating their sufferings. What was even more surprising was that Sudama felt that his bag had suddenly grown heavier and as he reached for the bundle of rice so that he could hand it out to his wife, he was stunned to find that the entire clothes bag had nothing but gold coins. Without so much as a word uttered, a friend had done his deed by helping another friend in need!
The point of the above story is that you need to go out of your way to make guests feel comfortable given that as first-time guests at your hotel, they are in an alien setting and among people they don't know yet. This is truer in case of patrons (or guests who patronise your hotel) as you'll be expected to know their quirks, follies & foibles like the back of your hand. In both cases, it is a very good idea to take & maintain notes about the guest to give them such personalised service that they award that birthday party contract that your boss has been pestering you for so long. Maintain a separate MS Excel spreadsheet and the physically taken notes too and be doubly sure to cross check details like anniversaries & birthdays. Also, if your hotel is pet and child family, please remember that all dogs aren't named Tommy & all boys do not play football!
As regards the second phrase, 'Vasudaivam Kutumbakam', it goes on to induce the very essential quality of treating people as you would your family members. Just like we all have our roles to play in our unique families and have demands from family members to cater to, remember that guests of a myriad hues will pour out into the lobby and not everyone will be good to you. Please allow for the fact that everyone has their bad days, their tipsy days and their flirty days. Be calm & composed when dealing with all of them. And remember, personalisation is the key here too. If Ms Bannerjee likes her vodka with coconut water, offer her that, rather than decide on a tall glass of iced tea. If she's paying for the service, she's got the right to have her way.
So, all you guest relations rockstars, please remember to adopt the above two Sanskrit phrases so that you can be the girl Mr Batra looks for every time he flies down on business from Los Angeles to Mumbai!