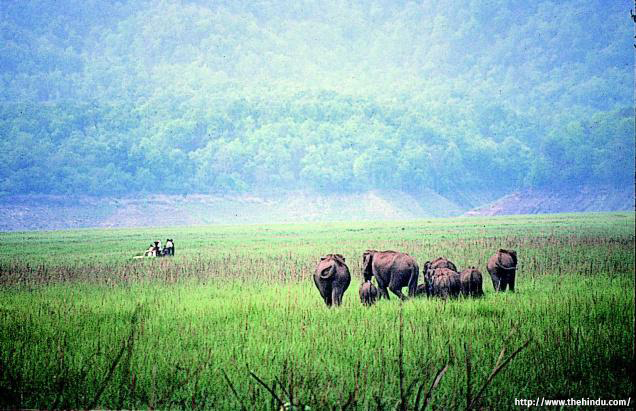 When it comes to earning dignified livelihoods after passing out from the prestigious Blue Whale Academy, there is indeed no greater truth than saying that the world is indeed your oyster. Given the dynamics of the job market across the wide wide world today, it is indeed no exaggeration to say that apart from jobs across the entire hospitality and ancillary services-related industries, there are indeed wholly unexplored jobs that are waiting to be claimed.
Indeed, given that a strong start-up wave has invaded India, there's no time like now to be in travel & hospitality. For, like we've always desired the world to be, the best thing about startups is that they pay credence to winning ideas. Ideas that have the potential to change the market dynamics and fill glaring need gaps.
Take for instance the stupendously fantastic thought that went behind the modern marvel – Oyo Rooms! When its 22-year-old founder & CEO Ritesh Agarwal, an avid traveller faced the very real and practical issue of unpredictability of quality budget rooms, he pivoted the concept of aggregating standardised budget hotel rooms that undergo periodic audits so as to maintain that most elusive of qualities that the budget traveller faces – QUALITY! In other words, Oyo Rooms is nothing but a cluster of hotel rooms (according to their official website, the present count is over 40,000) that promise to give you exceptional quality without burning a hole in your pocket. The rates are standardised and services are adjusted accordingly. For instance, Oyo Rooms across the country (and they claim to have a footprint across 164 cities via 4,000 properties pan India) priced at, say Rs. 1,000, will have the same facilities across the length and breadth of India – from Kashmir to Kanyakumari and from Kolhapur to Dimapur. It'll not be like the unorganised sector where if one gets, say a Wi-Fi room in Guwahati for Rs. 2,000, she'll have to shell out Rs. 2,500 for the same in Ratnagiri. Apart from price, Oyo Rooms' fanatical attention to hygiene and standards is another USP for the upkeep of which too, regular audits are carried out.
The point here is not to only to marvel at the success story of a barely-out-of-his-teens Agarwal (that's of course there) but in order to see how an astute businessman could sense the potent need gap in the market and turn it around into a winning business proposition. And, as any businessman will willingly tell you, at the heart of every single winning business is a simple scalable and executable idea, not rocket science! Purists might argue that there's hardly anything novel to Oyo Rooms and that it is inspired by the international success of AIRBNB. To that we'll say that the first measure of success is how many detractors it has! And if, at all, it's just a matter of inspiration, what stopped others from getting inspired?
Again, when commuting to and from our colleges & offices, haven't we all fervently cursed the traffic and the attendant din and bustle and promised to take the issue up with gusto with the local MLA? But how many of us have actually done it as against the vast majority of us who have simply preferred to plonk ourselves on the sofa and watch the umpteenth re-run on F.R.I.E.N.D.S? True, isn't it? A far more practical solution would be what Alta Bicycle Share is doing – operating a bicycle-sharing system. This not only eases commutes by easing traffic snarls but also does a splendid job of reducing carbon footprints and burning unwanted fat in the cyclists' bodies! How cool is that?
So to say, even our very home-grown Meru cabs did something very novel back then when it launched. It identified a need gap in the market and cashed in on it – a perfectly-sound and logical business idea that was instantly lapped up by passengers who were fed up of cajoling rude auto-rickshaw and cab drivers into rides that they would almost certainly have to overpay for. In it's stead, Meru proposed a dial-a-cab service that obliterated the very need to step out of your homes before the taxi arrived at your very doorstep. Moreover, you paid by the meter and got a 'pucca' receipt for it too! Now that was innovation! Back in the day that is. Of course, one might argue that Meru is a dead duck now, but can anyone deny that back in it's heyday, it was a beautiful swan?